10 Great Christmas Gifts
02.12.2022
Do you have a DIY-mad relative or friend that refuses to hand over their Christmas wish list, leaving you struggling to find the perfect gift?
For those who don't know the first thing about DIY, it's understandably tricky to know which tools your beloved woodworking enthusiast friends are dreaming of finding in their stockings on Christmas morning. So if the idea of trudging around DIY stores during December, (and inevitably leaving empty-handed) just isn't for you, we've got you covered. Here at Carbitool, we've rounded up this year's top gifts for DIY enthusiasts, to
make Christmas shopping a breeze!
1. Router Bit Set
Is your loved one just getting started with DIY and eager to learn the tips of the trade? This Router Bit Starter Set is the perfect gift for the handsome handyman in your life.
The bit holder rotates for easy access and there'll be no more rogue router bits lying around thanks to its handy timber storage box. More experienced handyman at home? Check out our full range of router bits here.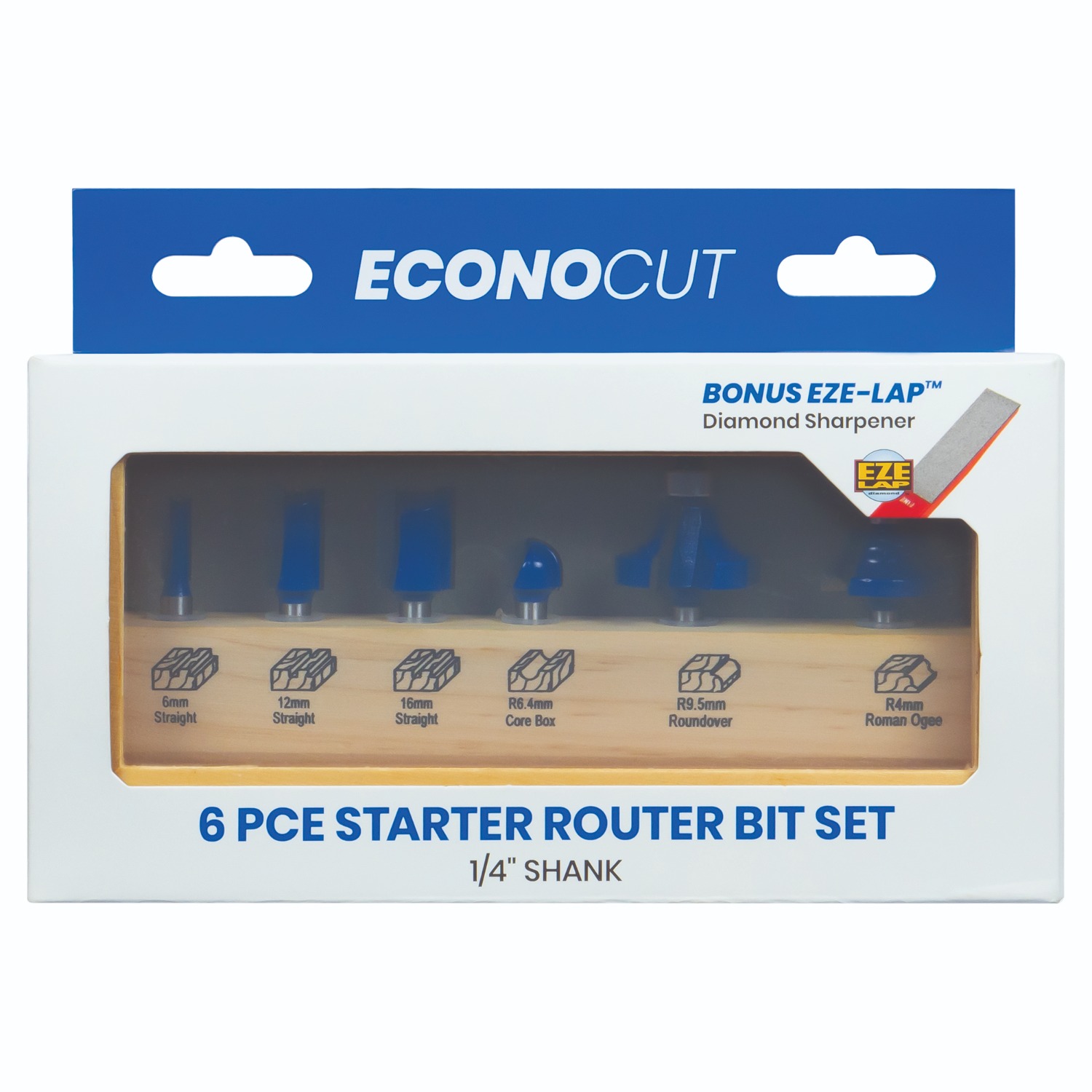 2. Clamps
As an avid woodworker will tell you, you can never have enough clamps. Our wide range of Clamps not only look great in a woodworkers tool kit (and wrapped nicely under the tree) but they are also a super useful gift as they come in many different shapes and sizes to suit any project.
Not sure what's already in your loved one's toolkit? This is the perfect gift, as it's almost impossible to have too many of them!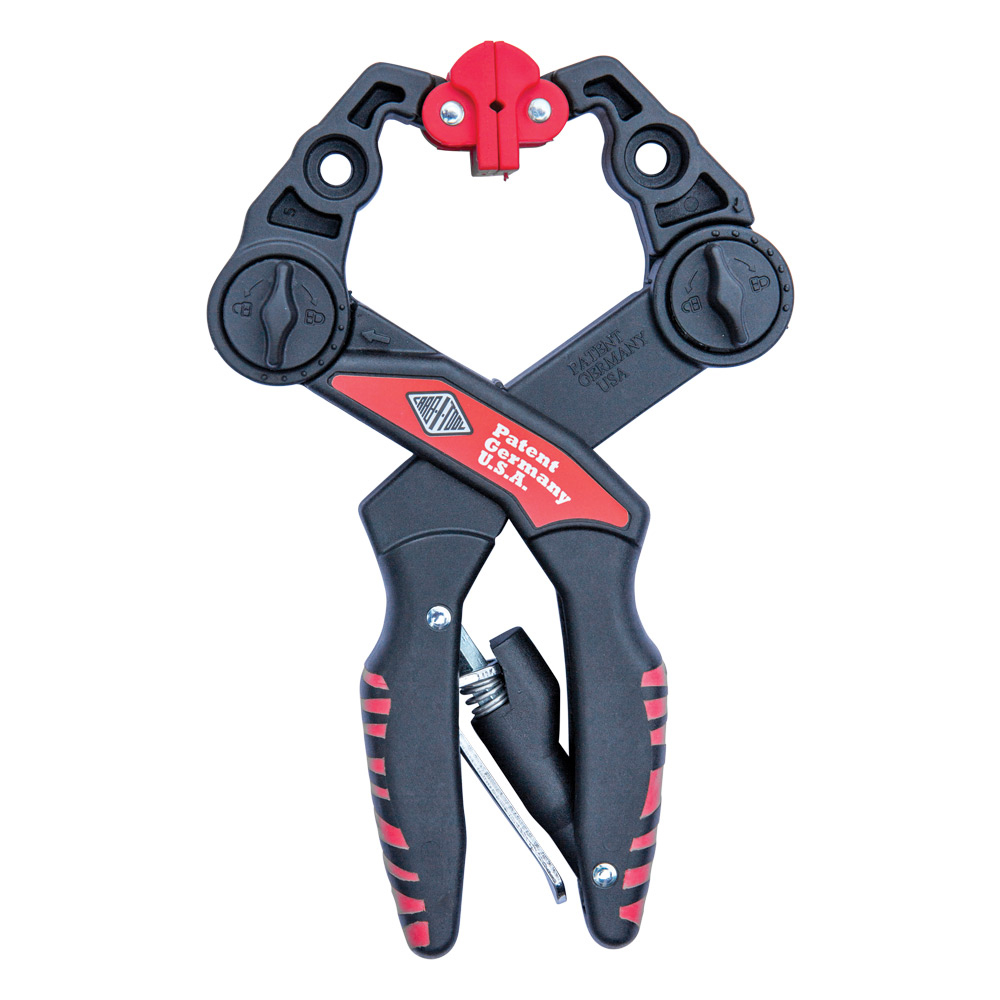 3. Hand Saws and Blades
Hand saws are perfect for creating a flush, smooth cut. They are a popular and handy saw for every woodworker's toolkit.
Check out our range of Hand Saws and Blades for a high-quality Christmas gift that they'll be sure to love and use again and again.
4. Router Set Budget Kit
Looking to get your loved one a Router Set without breaking the bank? Our Router Set Budget Kit is the one for you! Its anti-kick back mechanism is perfect for the home DIY enthusiast, and will help keep them safe… even if they have lots of
enthusiasm!
Got the luxury of being asked for a specific model? Check out our full range of
router bits here.
5. Storage Box with Router Bit Set
While DIY is a popular hobby, often keeping hand tools and parts organised isn't. (Much to the frustration of fellow household dwellers who have to live with the constant mess!)
Give your loved one a gentle nudge to keep things organised this year with the Storage Box with Router Bit Set. And get a tidy home while you're at it. Perfect!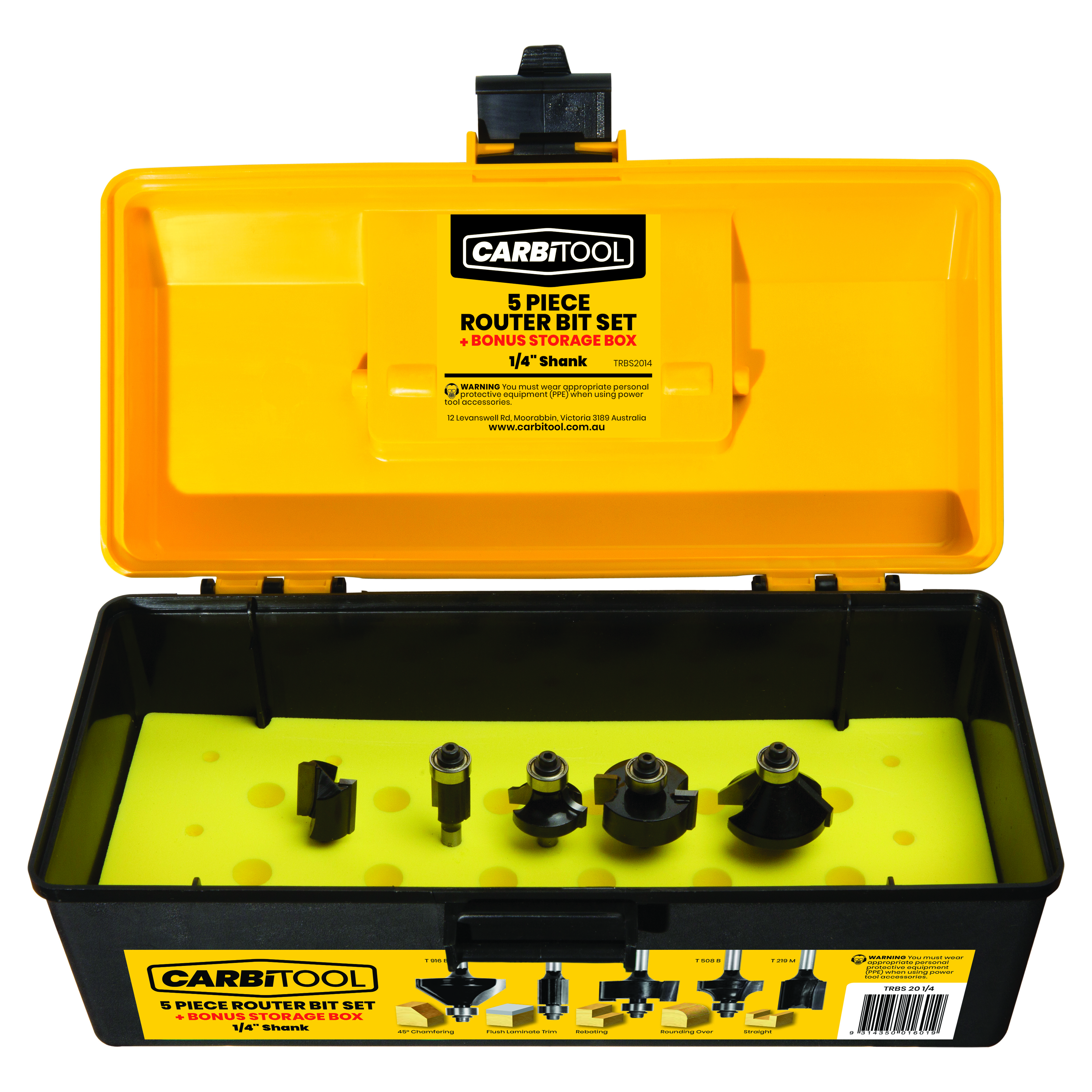 6. Mitre Gauge
Now it goes without saying that table saws are one of the best tools ever made. But if your loved one wants to create precise joints, It's a Mitre Gauge they need.
So if your DIY enthusiast pal is struggling to hold workpieces at a set angle before they make the cut, they'll love you for this super handy gift. And you'll love seeing the finished results! It really is a win-win.
7. Featherboard With Angle Measure
Featherboards are used to control the passage of timber horizontally on router tables or vertically on a fence. With a handy spirit level included, your loved one will never have to worry about wobbly woodwork again!
The featherboard's flexibility helps reduce vibration and prevent kickback.
While the built-in angle finder helps to precisely set the mitre and blade tilt. The perfect gift to avoid any Christmas accidents. Safety first!
8. Router Table Package
The ultimate gift for home DIY enthusiasts, our Router Table Package is the all-inone Christmas gift that you'll be thanked for, for years to come.
Designed to aid those who pride themselves on precise, quality woodwork, this set includes a router table and mitre gauge all wrapped up in one lovely neat package! Go on, make their Christmas!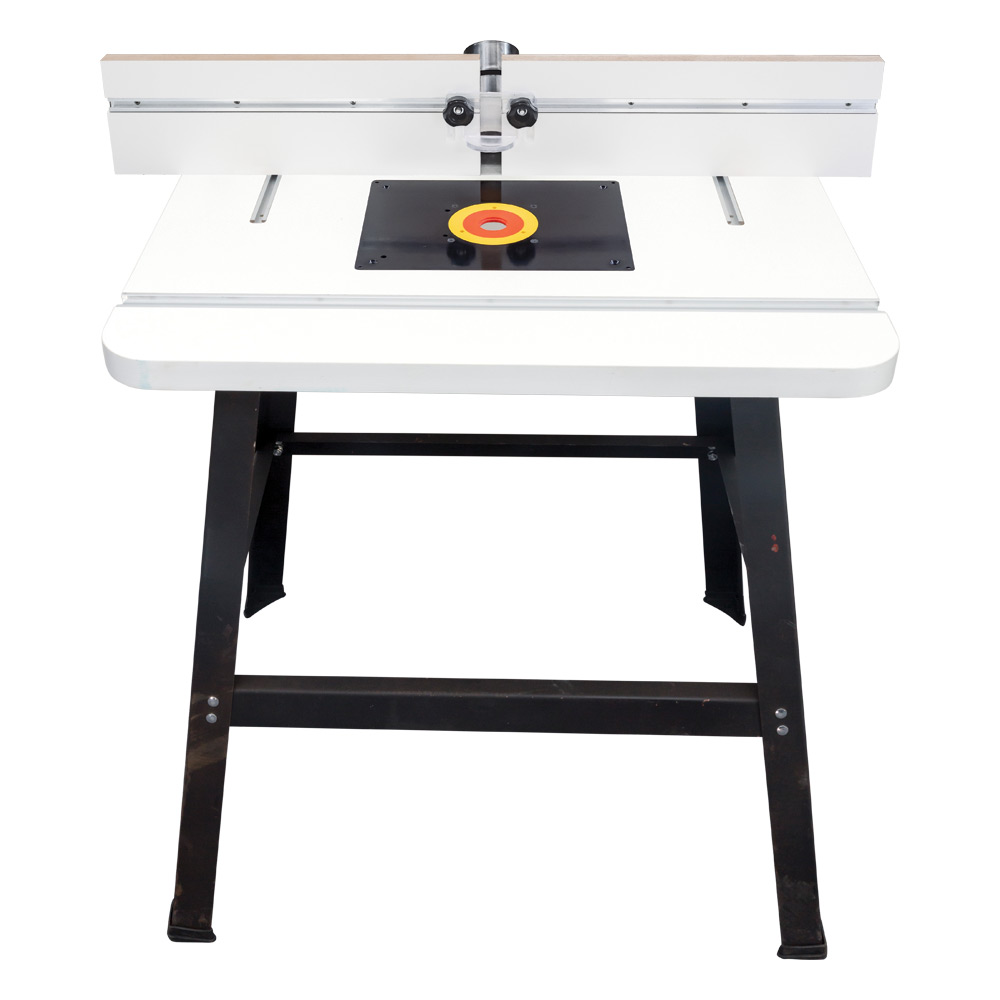 9. Template Guide Kit
Built to last, Carbitool's Template Guide Kit is a precision machined brass template guide, ideal for detail, box joint and pattern work.
The perfect gift to add the intricate finishing touches to your loved one's DIY projects. So that handmade cabinet, they've been labouring over, may make it out of the shed and see the light of day after all.
10. Woodwork Accessories
Now, we'll be honest, these Woodwork Accessories may not be as "cool" as some of the other gifts we've mentioned, but at a lower price point, these handy little gadgets make superb gifts for a DIY-mad loved one.
Plus, they are super useful for most woodworking projects, big or small, so you'll pick a winner, whatever you choose.
From wax to glue to our very own Carbitool t-shirts, woodworking accessories make fantastic Kris Kringle gifts or stocking fillers!
Still don't know a Hammer from a Hacksaw?
It's such a great feeling to be able to buy your loved one a present that they will not only love, but that will be useful for years to come.
And when it comes to DIY, anything that makes the project go more smoothly is a fantastic gift! So you can't go too far wrong.
Looking for some extra stocking fillers, or some more Christmas gift inspiration? Check out our full range of router bits, hand saws and woodworking accessories
online or contact our team today!